North America
Company
name
FFRI North America, Inc.
CEO
Yuji Ukai
Address
65 Enterprise, Aliso Viejo, CA, 92656
Date of
Establishment
April 3, 2017
Scope of
business
Computer software sales.
JAPAN
Company
name
FFRI, Inc (TSE Market of High-Growth and Emerging Stocks:3692)
President
and
CEO
Yuji Ukai
Address
4F TOKYU LAND CORPORATION EBISU Bld.,
1-18-18 Ebisu, Shibuya-ku, Tokyo, JAPAN
150-0013
Access
Map

Date of
Establishment
July 3, 2007
Scope of
business

1.Computer security research, consulting, infomation provision, and education
2.Network system research, consulting, information provision, and education
3.Computer software and computer program planning, development, sales,leasing,
maintenance, management, and operation, and the acquisition,transfer, lending, and
management of related property right such as copyrights, patent rights, utility model
rights, trademark a rights, design rights.
4.All duties related to the above businesses
Greetings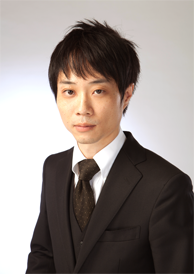 As information technology becomes more advanced, including increased convenience due to the development of cloud computing and the popularity of smart devices, naturally, security measures in the cyber sphere become more important. Nowadays, cyber attacks significantly impact the management and safety of various organizations and groups. In recent years, cyber attacks have been used internationally not only to get money, but also to steal classified information for corporations and nations.
Disadvantages for an endpoint product like FFRI yarai include the considerable cost during introduction, as the product must be installed on each computer terminal. However, it also has the advantage that, as it can protect against the attack itself, it can prevent damages from occurring and reduce costs for reactive measures.
We believe that information technology will continue to advance, leading to even more diversified information technology applications, and that cyber threats will also change faster than ever before. However, we will continue to keep pace with these changes to provide optimal protection technology in a timely manner, contributing to the safety and security of this computer-based society.
Biography
Yuji Ukai is the chief executive officer of FFRI, Inc, known as a technical opinion leader in Japanese security industry.
After completing his Ph.D. in computer science at the National University of Tokushima, he began his employment at Kodak research and development center in Japan where he worked on research and development for digital device and embedded security. In 2003, he moved to United States and started working on development of vulnerability scanner product at eEye Digital Security as a Senior Software Engineer.
He also worked for research of vulnerability analysis, vulnerability auditing, malware analysis, embedded system security, P2P network security, etc. as a Senior Research Engineer at eEye research group. In 2007, he moved back to Japan and became a co-founder of FFRI, Inc. He is a content review board member of BlackHat He has held prominent positions of government-affiliated cyber security projects such as Ministry of Economy, Trade and Industry (METI) and National Information Security Center (NISC).
Recent Activities (2010~)
Ministry of Economy, Trade and Industry (METI), Japan
Workshop on Cyber Security [Commissioner] Workshop on Securing Cyber Security Professionals [Commissioner]
National Information Security Center (NISC), Japan
Committee of promoting public awareness and human resource development for Information Security [Commissioner]
Committee for Enhancement of Government SOC(Security Operation Center) [Commissioner]
Information-technology Promotion Agency, Japan
Industrial Automation and Control System Security Committee [Commissioner]